Monarch Softeners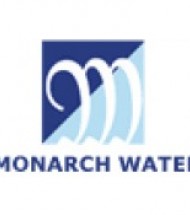 Monarch Water Softeners
Monarch Water are leading UK Manufacturers and distributors of high quality, high performance water softeners, water filters and purifiers, scale and corrosion inhibitors and taps. Monarch Water have been leading water softeners manufacturers since 1964
Tens of thousands of homes and businesses across the UK enjoy the benefit of a Monarch water softener.

Monarch Midi HE Water Softener
Monarch Master HE Water Softener
Monarch Mini Aqua HE Water Softener
Monarch Solo Ultra Water Softener
Monarch GS600 Gold Series Water Softener
Monarch GS700 Gold Series Water Softener

The Monarch Midi Water Softener is one of our best selling water softeners as it has one of the highest flow rates of all water softeners on the market giving rates of up to 83 liters per minute.

Showing 1 to 8 of 8 (1 Pages)