Great Water Softener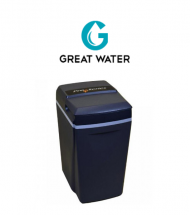 The M1D2 water softener balances performance and design style with a compact package. It is designed and built exclusively for the UK market by one of Europe's oldest and largest manufacturers with over 75 years of history. This product has a proven record in quality, reliability and performance.
From the long life cabinet, with integrated handles for ease of installation, to the electronics controls, each softener is built to our high quality standards.
The M1D2 water softener features Auto Adjusting Proportional Salting as standard and Meter Control. This combination ensures that the water softener is regenerated in accordance with your household's water use, always ensuring you have enough great quality softened water available to meet your family needs.
There are no products to list in this category.