Monarch Midi HE Water Softener With 1 Inch Upgrade for 28mm Supply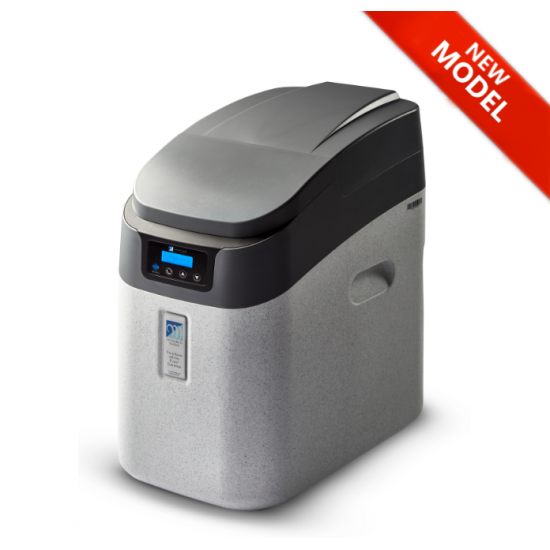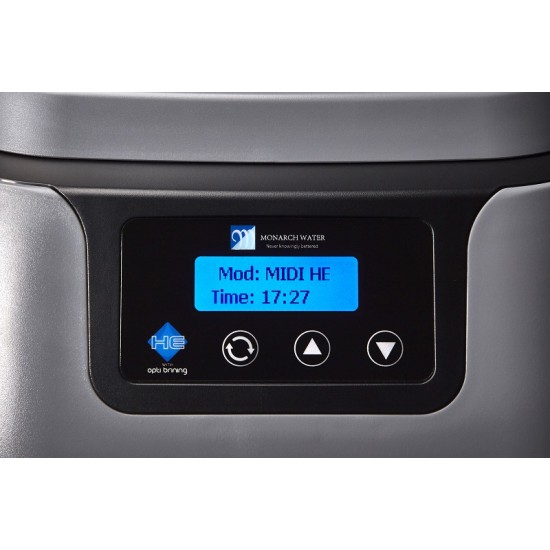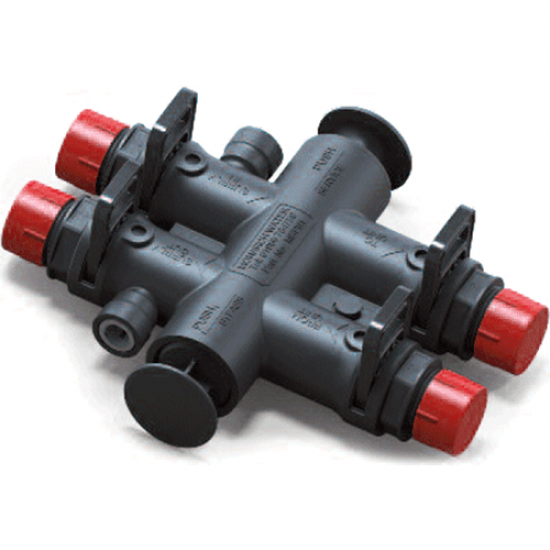 Monarch Midi HE Water Softener With 1 Inch Upgrade for 28mm Supply
New Monarch MIDI HE High Efficiency Softener with
OPTI-BRINING
Monarch HE range benefits include:
- Greater exchange capacity Unique HiEx resin with Opti-Brining®
- Easy install Hi-Flow, Rapid-Fit bypass as standard
- Sustainable Uses up to 24% Less water and 12% less salt per annum
- Fast 8 minute mini top up regeneration
- Compact 28mm shorter
- Free flow valve technology The highest flow rates with the lowest pressure drop
- UK specific Designed exclusively for the UK market
All figures relate to the new Midi HE, compared to previous models, based on a three person household.
Opti-Brining® for sustainable softening
Opti-Brining® is Monarch Water's unique, new system to manage water within its next generation of HE water softeners.
The intelligent Opti-Brining® component continuously monitors the softener's activity and water usage, regenerating only when necessary, to save more water, salt and energy than previous generations.
Opti-Brining® technology offers higher exchange capacity, higher now rates and reduced water consumption during regeneration. With up to 46% greater capacity per regeneration than previous units for a truly sustainable future.
Specification:
- Height 550mm / Width 275mm / Depth 485mm
- Suitable For Pressurised / Megaflow / Unvented Systems / COMBI Systems
- 7-year parts and 2-year labour guarantee
- Comes with 28mm MAXFLOW Hose Installation Kit
- Freeflow valve technology
- Highest flow rate of any domestic softener (lowest pressure drop too!)
- Proportional brining as standard – up to 56% salt savings
- Self-protect programme
Warranty
7 Year parts guarantee (2 Year labour guarantee)
The below postcodes are automatically covered by a parts and labour warranty as set out in the relevant sales brochure for the individual model/range.
B LN BA ME BH MK BN NG BS NN CB NR CM OX CO PE
CT PO - MAINLAND ONLY
CV RG DN RH DT SG GU SL GL SN HP SO IP SP LE SS LU TN
LONDON - all postcodes
Important! Water softeners sold outside the above counties are to be covered strictly by a parts only "exchange" warranty as determined by the model/range of softeners i.e. Midi with 7 years parts*